Esports practice is growing exponentially around the world, and various high schools in the Nordic countries have integrated eSports as part of their academic curriculum. This offers a unique opportunity to encourage the safe and healthy practice of video game playing.
With the eSporstNS project, we want to contribute by providing insights and advice based on empirical research on the impact of eSports education on two core areas: well-being (e.g., mental and physical health, and social impact) and academic performance.
What is the esportsNS project?
The esportsNS project consists of a longitudinal study that follows eSports students at Nordic schools to understand the impact of their eSports education on their well-being and academic performance.

The project is funded by the Center for the Science of Learning & Technology (SLATE) at the University of Bergen.

The esportsNS project builds on Dr Angelica B. Ortiz de Gortari's research on Game Transfer Phenomena (GTP). This project applies and continues this research. Furthermore, to date, there is poor understanding of how experiences acquired in video games played as part of a school curriculum are actually transferred to contexts beyond the knowledge and skills required at school. Thus, in addition to studying GTP, eSportsNS addresses this gap by studying the impact of student's participation in eSports on their well-being (e.g. mental and physical health & social impact), academic performance, the school community, and life beyond school.

The results of this research will help to improve eSports related programmes at schools and promote responsible and healthy gaming.
Learn2Esport collaborates on the esportsNS Project
The esports education platform provider Learn2Esport collaborates with SLATE on the esports in Nordic Schools (esportsNS) project. Via this collaboration we can combine data analytics from their platform, with the self-report data from survey, to better understand the playing behaviours and practices of the esports students.

Dr. Angelica B. Ortiz de Gortari, lead researcher of esportsNS says:
"Esport education programs in high schools offer a unique opportunity to encourage safe and healthy video game playing, especially important during the early stage of pursuing the dream of becoming a pro-gamer. With the esportsNS project, we want to contribute to the emerging need to identify factors to develop esport programs that go beyond skills and performance to also consider psychological factors and mental health."

Jonathan Bäckström, Head of Education at Learn2Esport, says:
"At Learn2Esport, we strive to base all of our decisions and development on data and research. This is why we are very excited to be part of esportsNS and together with our partner schools, share data that can help us understand the benefits of esports in education. It will also help us understand what we can improve to have an even bigger positive impact on the students' lives, studies, and future career."

The goal of the project is to obtain empirical data that can be used to improve the courses and activity data to help better play, thus strengthening the benefits students can obtain from enrolling in the programs.
IESF WE Summit 2022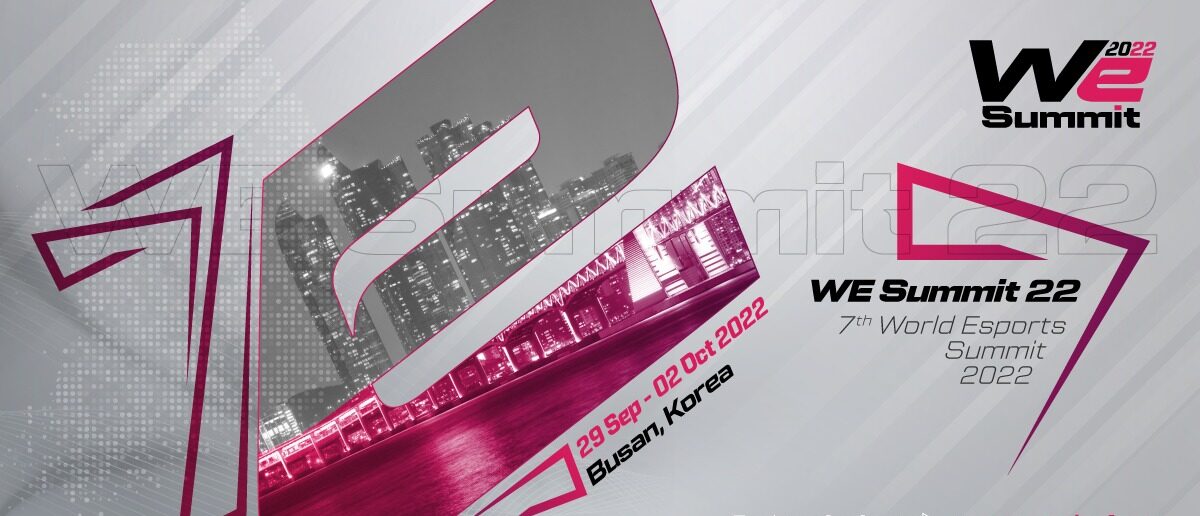 The International Esports Federation (IESF) invited me to join the "Developing guidelines for code of conduct on esports" discussion panel at the WE Summit 2022 in Busan, Korea, Sep 29 to Oct 2, 2022.

Thanks to the International Esports Federation for the opportunity to share my points of view and to Gerald Solomon, Ian Smith, Joey Gawrysiak, and Guan Wang for the diverse and energetic discussion!

I hope we have started something that will result in collaborative actions and improvements.

"I firmly believe a code of conduct should become the universal langue that everybody understands and distinguishes esports from other forms of gaming."
Esport Research Network conference 2022

I presented some findings on esports education in Nordic high schools, focusing on
motivations to enroll in esports education at the Esports Research Network Conference in Jönköping, Sweden, 21-23 November 2022.

The results suggest that:
• Different motivations for pursuing esports education appear to be related to different gaming patterns.
• Conflicts due to gaming appear to be associated with the pursuit of an esports career and extrinsic rewards such as becoming famous or rich.
• It is important to consider students' cognitive schemas and beliefs on gaming which can initiate or maintain dysfunctional gaming patterns.
Report Wave 1 2019
Ortiz de Gortari, A.B. (2019). eSports in Nordic Schools: Survey Results – Wave 1. SLATE Research Report 2019-4. Bergen, Norway: Centre for the Science of Learning & Technology (SLATE).
Get a copy
Infographic on preliminary data
This infographic contains some preliminary data courtesy of GamePlan.
GamePlan